Skip to Product Information
Fortunato Monstera Pro Skateboard Deck
From a very young age, it was obvious. Gabriel Fortunato had it all. Oozing creativity and positive energy, his skateboarding graduated in the rugged streets of São Paolo (Brazil), turning him into one of the most progressive and stylish skateboarders of the new generation. After a decade as one of Elements most promising amateurs, we are proud to announce it today: GABRIEL IS PRO! Sizing: 8.25:, Wheel Base: 14.25", 100% Maple Wood
Shipping
Free standard delivery for all MyElement members, no minimum spend. See Details
Returns
Returns are eligible within 30 days of receiving your order.See Details
Afterpay Available
Buy Now... Pay After! See Details
Fortunato Monstera Pro Skateboard Deck
ALYXD00254
From a very young age, it was obvious. Gabriel Fortunato had it all. Oozing creativity and positive energy, his skateboarding graduated in the rugged streets of São Paolo (Brazil), turning him into one of the most progressive and stylish skateboarders of the new generation. After a decade as one of Elements most promising amateurs, we are proud to announce it today: GABRIEL IS PRO! Sizing: 8.25:, Wheel Base: 14.25", 100% Maple Wood
Skateboard Deck.


Sizing:

W: 8.38" x L: 32.25"

WB: 14.25"

N: 7.125"

T: 6.625"

100% Maple wood.
Shipping
Free standard delivery for all MyElement members, no minimum spend. See Details
Returns
Returns are eligible within 30 days of receiving your order.See Details
Afterpay Available
Buy Now... Pay After! See Details
Gabriel is Pro! From a very young age, it was obvious. Gabriel Fortunato had it all. Oozing creativity and positive energy, his skateboarding graduated in the rugged streets of São Paolo (Brazil), turning him into one of the most progressive and stylish skateboarders of the new generation. After a decade as one of Elements most promising amateurs, we are proud to announce: GABRIEL IS PRO!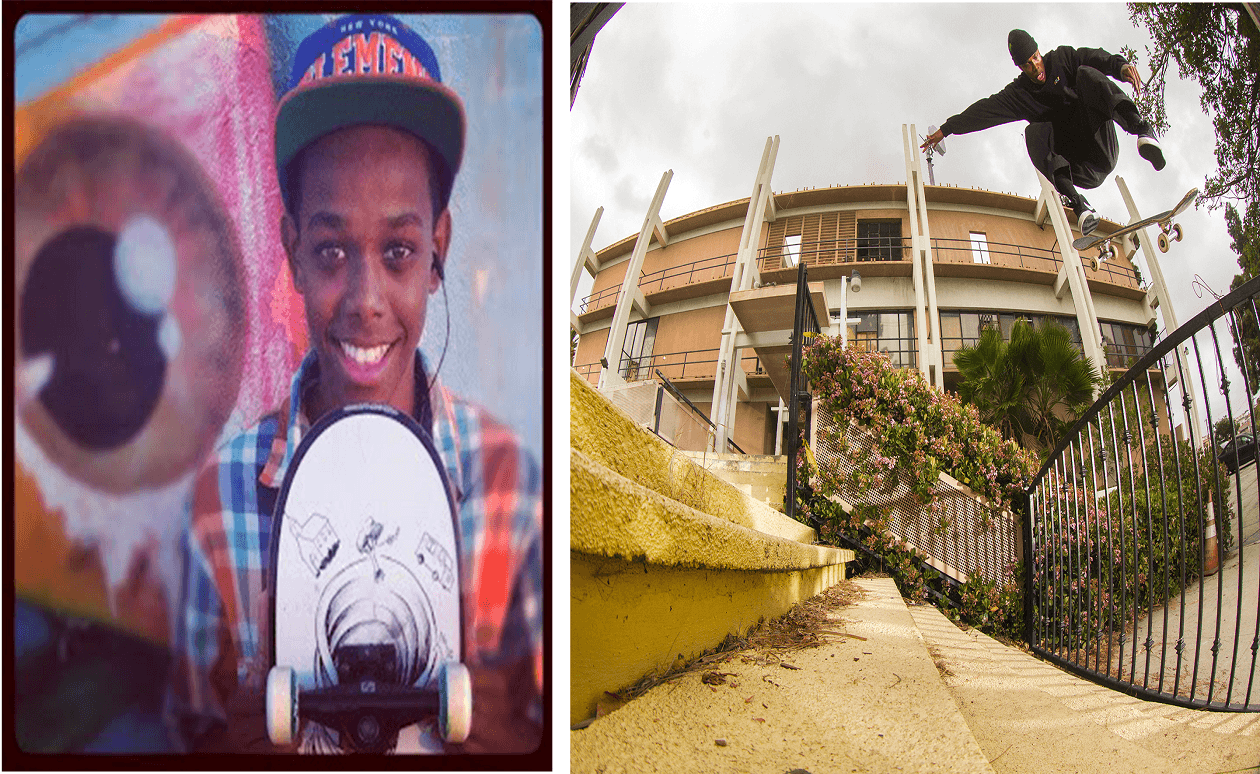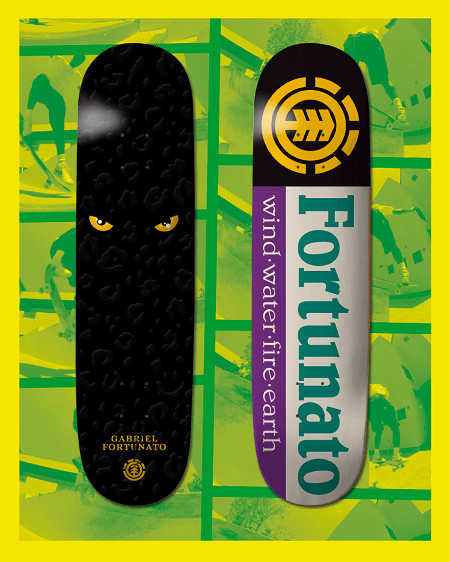 Reviews